It's finally here, the day you and everyone you know have been waiting for. The day where you say goodbye to all the sleepless caffeine filled nights, to the countless assignments, to the good grades and the bad ones. It's graduation day! It would be a shame for you to worry about anything, especially what to wear on this day, so we've put together a handy little guide for you, to help you choose what to wear to a graduation.
What To Wear To A Graduation
High School Graduation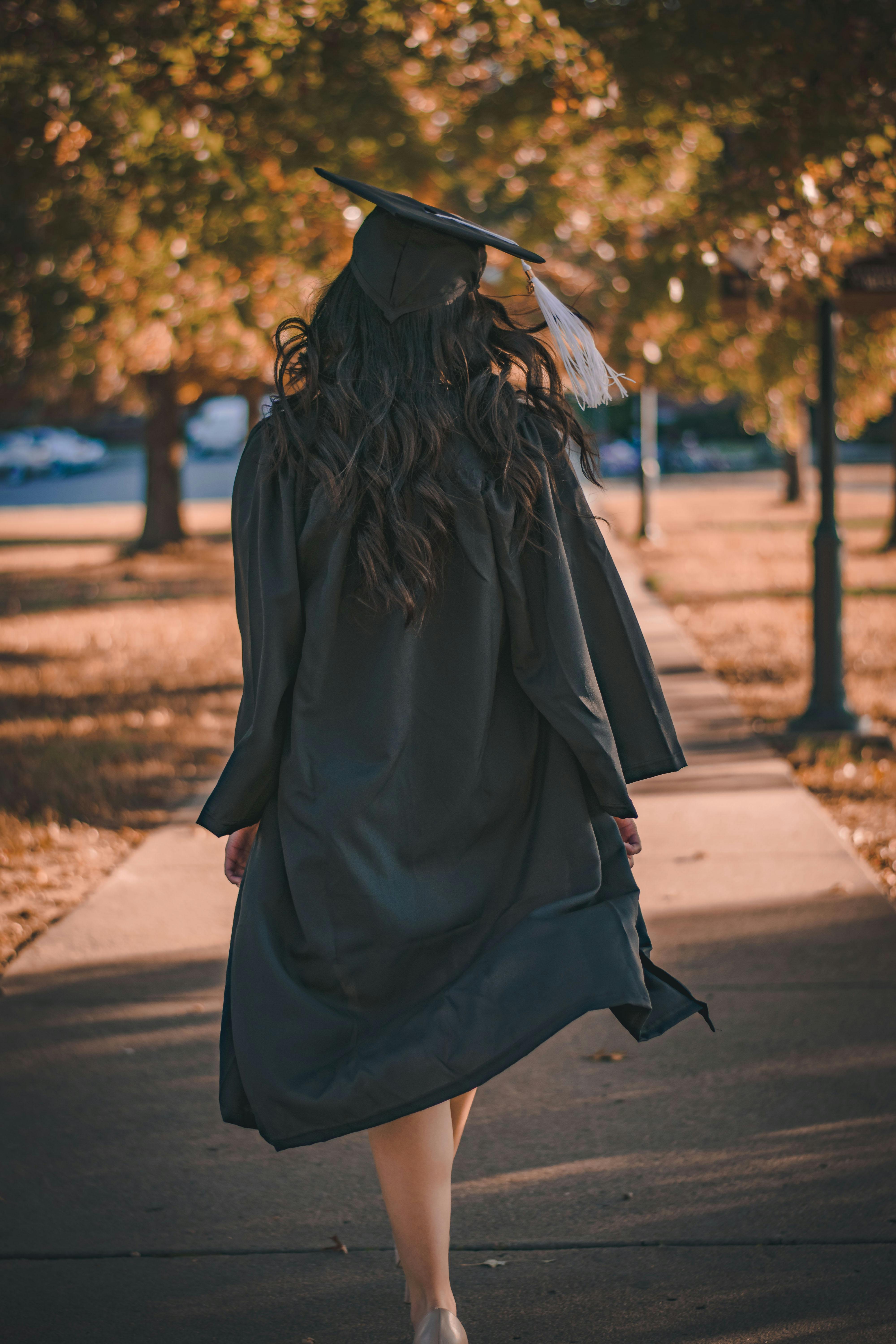 Senior year was a roller coaster, and you're about to fly the nest, so this graduation is all about celebrating and having a great time. The main advice for you is to choose something that suits your personality. Your graduation outfit should be something that reflects who you are, and something that you're comfortable wearing. This being said, you can't really go wrong with a knee-length dress. Depending on the weather, you can either go for short or long sleeves.
Middle-school Graduation
A lot of times, many people will go with something that doesn't reflect their age; our advice is not to try to look older, one day you'll want to look back at these pictures, and you'll want to remember that period of your life fondly. A great, youthful, yet stylish look is a short, or long dress, or a crop top with a high waisted a-line skirt. Maybe opt for brighter colors if you're comfortable with that, and top off your gorgeous outfit with a pair of kitten heels, and some delicate jewelry.
College/University Graduation
This is it guys, the big one. It's THE graduation. And once again, the only thing we can ask is for your outfit to reflect your personality. Some great suggestions, however, are a plain bodycon dress; it's bound to look great with a cap and gown. Or maybe a wrap dress or a wrap skirt. Feel free to add as much glamour to your look as you want. This is a once in a lifetime experience!
Graduation Party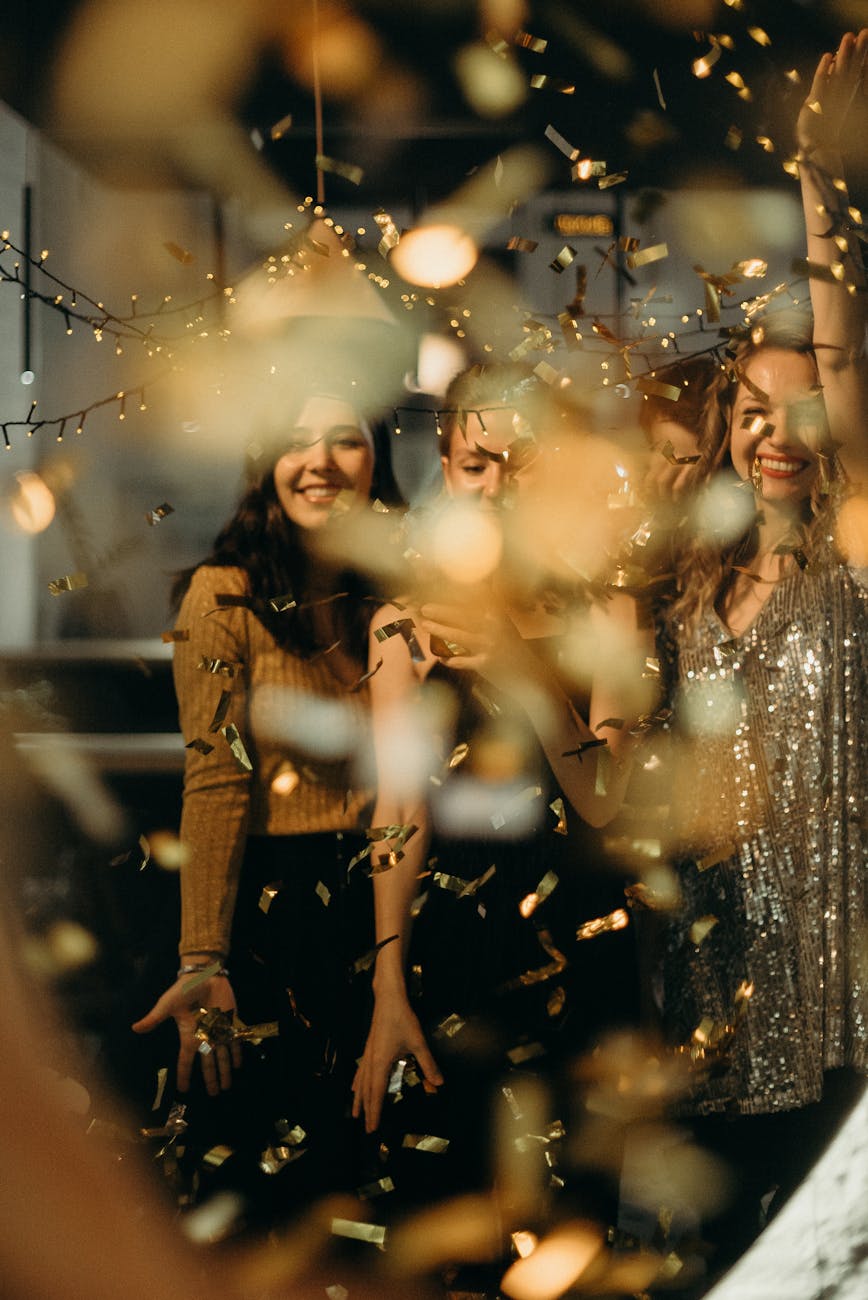 School's out, and the fun's in! For a graduation party, feel free to go as glamorous as you want, it's your time to shine! Outfits like off-the-shoulders gown, cute minidresses, backless gowns, and chic bodysuit were made for events like this! If you're going directly from ceremony to party, why not go for a midi body-con dress that shows off your curves and also can be super-stylish.
Dark colors are great for this type of event, but you can always take it up a notch with a glittery clutch or pair or stilettos. Today is your day, so go all out with your outfit!
Graduation Ceremony 
There's so much pressure on your ceremony outfit to look great, after all, you are going to be standing on a stage with you entire graduating class; parents, professors, and faculty will be watching. You can go for a traditional dress, or if you wish, you can go a different route with a body sit, or a chic pair of pants and a snazzy top. Both dark and bright bold shades are great, just make sure you don't clash with your school colors.
Graduation Dinner
Usually, a great end to the perfect graduation day is a nice little graduation dinner. It can be pretty much anything from an informal gathering to a really formal affair. A general rule of thumb is that throughout the entire spectrum of formal-informal parties, you can't really go wrong with a classic midi dress. An a-line silhouette and a nice pair of stilettos are sure to make your outfit pop, and make you feel like a million bucks! If you don't want to go the dress route, a pencil skirt and a blouse or a top are also perfectly adequate! Whatever option you go with, the pictures are sure to turn out great!
Friend's Graduation
Looking great at your friend's graduation is not only for you, but it's also a way to honor your friend! Keep in mind that you shouldn't try to outshine them or take away their thunder, but at the same time, you don't really want to turn up in jeans and a t-shirt. Anything from a business casual look, to a flowing maxi-dress can be great. You can't really go wrong with a classic outfit. Also, make sure that you pay attention to your footwear, it can truly help elevate your outfit. Oh and just a tip, your friend will be eternally grateful if you bring a camera to immortalize all the beautiful moments!
Winter Graduation
Graduation isn't always a summer affair. There are many winter graduations and if you're attending one, don't worry, we've got you covered! A tip for standing out is to go for a bright color: with the colder weather, everyone's first instinct will be to go for darker colors, and by countering that, you'll ensure that all eyes will be on you! A short dress with tights and booties is a classic that you can't really beat, but you can just as easily go off the cuff with a flare pants and crop top ensemble, rf a bright colored pant-suit!
Spring/Summer Graduation
This is the perfect opportunity to bring out the cute scrappy, even backless dresses and show that off.  And since simple scrappy summer outfits are often monochromatic, accessories can go a long way! Dangling earings, bright colored pumps, and sparkly clutches are your best friends!
What to Wear to a Graduation as a Guest?
If you fall under the family and friends umbrella, you still have to dress to impress. Stick to the classics, a pantsuit or a skirt-suit, a pencil skirt, or chic pants and a button down shirt. Make sure that your outfit is weather-appropriate and make sure that you fit the dress code if there is one. If you want to go a step further, you can make sure you don't clash with the graduate's outfit so as to ensure the pictures come out great!